WELCOME TO SUE'S VIRTUAL HOME
FORTHCOMING~~ACETYLENE TORCH SONGS: Writing True Stories to Ignite the Soul~~Available for pre-order
"Sue William Silverman's Acetylene Torch Songs is a gift for creative nonfiction writers, and a guiding light: offering a holistic and hands-on approach to writing our memories, our obsessions, and ourselves; this is a gorgeous book of body and mind, of heart and soul. In the truest sense it's also a torch: one we might carry with us as we write, as we dig into the dark corners of our lives, making our stories burn bright." —Melissa Faliveno, author of Tomboyland
"Acetylene Torch Songs is precisely what you'd expect from the wondrous Sue William Silverman. This is no mere manual but an essential lodestar for artists of nonfiction, a book with a vision that will be a game-changer for writers who wish to do as Silverman herself does so well: to daringly reveal the ecstasies and darknesses that dwell at the hub of us."
—William Giraldi, author, The Hero's Body and American Audacity
"Silverman reclaims and honors the disparaged term 'confessional,' encouraging writers to use their passions, hauntings, and experiences as fuel for quality nonfiction. Snapping with bright fire, this new craft guide is also a guide for the soul: audacious, pulsing with life, and sure to inspire." Sonya Huber, author, Voice First: A Writer's Manifesto
"This wonderful book is unique in my experience: writing advice not from Olympus but from a kind, wise, human guide who has learned how to translate her experience into art and who shows us how we can, too. Beginners and veteran writers alike have much to learn from Silverman."--Clifford Thompson, author, What It Is: Race, Family, and One Thinking Black Man's Blues

How to Survive Death and Other Inconveniences
(a memoir in essays)

Gold Star in Forword Reviews INDIE Book of the Year Award in "memoir/autobiography." (And a finalist in the category of "humor.")

The 2021 Clara Johnson Award for Women's Literature, The Jane's Story Press Foundation
One of 100: "The Best of the University Presses: 100 books to escape the news--selected from new books or favorite releases from any point in time."

"One of 9 essay collections feminists should read in 2020" ~~ BITCH MEDIA
One of BIG OTHER'S "most anticipated Small Press Books of 2020"
"One of 11 memoirs by unbreakable woman" ~~ She Reads
now available...and thank you so very much!

SELECT BOOK PRAISE (all books)

"Beautiful, rocketing prose." The Tallahassee Democrat

"Compelling.... Silverman explores the psychology of addiction on a deeply personal level. Candid, emotionally raw...never sugarcoated...deeply moving." Booklist

"The Pat Boone Fan Club: My Life as a White Anglo-Saxon Jew is a series of riveting essays about growing up Jewish in a Gentile world by the accomplished memoirist Silverman.... A masterly stylist continues her uncompromising examination of the inner life." Kirkus Reviews

"Silverman's language is, by turns, blunt, wrenching, sophisticated, lyrical, tender, hilarious. She writes with wicked dark humor, splendid intelligence, wry wit, and honest confrontation. There's no other book quite like it." Lee Martin, author of From Our House

"Although many of the topics and themes in these essays are somber and sincere, Silverman's ever-present humor sets a self-deprecating tone. . ." newpages.com

"Silverman's writing is very alive. As a reader you feel immersed in her world, not just seeing it but feeling, tasting and smelling it." The New Book Review

"Silverman is the Tennessee Williams of memoir." Robert Vivian, author of The Least Cricket of Evening

"Love Sick provides an honest and deeply chilling account of what it's like to suffer from a compulsion to look for love in what are most definitely all the wrong places." Francine Prose, Elle

"A self-proclaimed addict looks unflinchingly at the source of her sickness and her road to recovery." O (the Oprah Magazine)

"In the existing literature on sexual addiction, this book stands alone: a woman's narrative of her own personal story. As self-help, Love Sick will resonate with not only those who suffer from sexual addiction, but also anyone whose compulsive behavior, whether with drugs, money, or food, threatens his or her emotional well-being. And as memoir, Silverman's account is an important literary accomplishment, one that will move anyone who reads it." recoveryworld.com

"Silverman's stark story of struggle and recovery, told without jargon or psychobabble, creates a wrenching portrait many women will relate to--a portrait of someone who is looking for love, but finds sex instead." Lifetime-TV

"Fearless Confessions is such a dynamic guide to memoir writing it has inspired me to completely refine and retool the memoir I'm working on. Sue William Silverman, a faculty advisor at the Vermont College of Fine Arts, is an amazing master of the language. Her prose is as enjoyable as it is instructive. This should be an essential textbook of any creative writing course. She gives examples of memoir pieces and analyzes each one, showing how they work, why they're powerful, and even why some fail to impress." 15-Minutes Magazine

"Silverman's lyric style transforms a ravaged childhood into a work of art. The book reads like a poem." St. Petersburg Times

"A rough emotional ride, but it is well worth it." Ms. Magazine

"Profoundly moving in its portrait of a child's fear, confusion, and desperate search for a safe place." Kirkus Review

"I want to recommend…Sue William Silverman's lively memoir as essays, 'The Pat Boone Fan Club.'" John Warner, Chicago Tribune, The Biblioracle: Savor Your Reading


PROFESSIONAL SPEAKER

I speak on such topics as sexual addiction, child abuse prevention, spirituality, and family dynamics. I deliver presentations at colleges and universities, professional conferences, and social service organizations.
I also speak about the importance of writing your life story.

I have appeared on many national radio and television programs such as The View, Anderson Cooper-360, CNN-Headline News, the Discovery Channel, a John Stossel Special on ABC-TV, the Montel Williams Show, the Ricki Lake Show, the Morning Show with Mike and Juliet, and PBS Books. She was also featured in an episode of "The Secret Lives of Women" on WE-TV.

I teach writing at the low-residency MFA program at Vermont College of Fine Arts.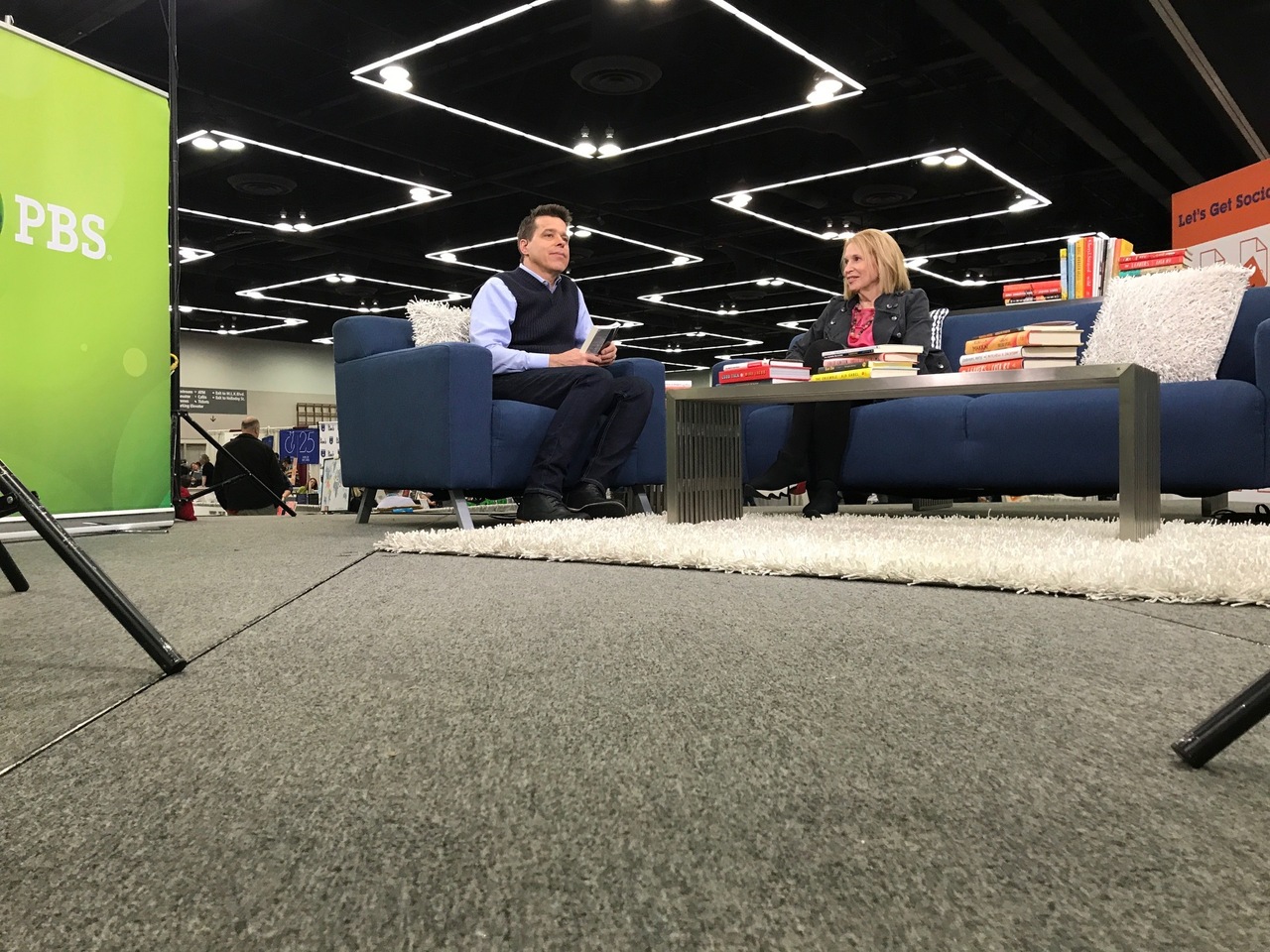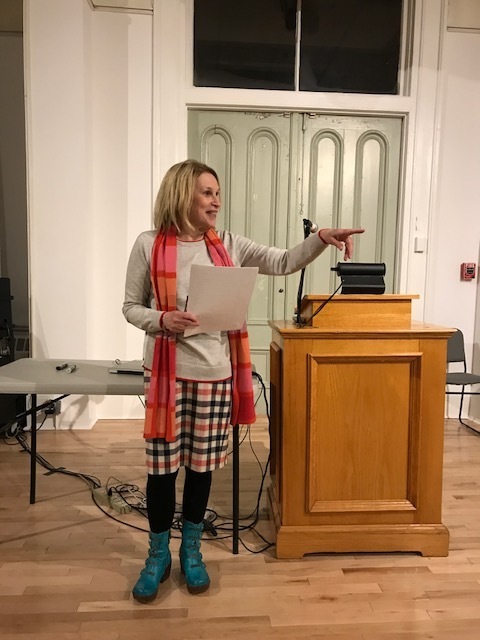 A PERSONAL MESSAGE FROM SUE

One book. Two books. Three. Four. Why have I written four memoirs?

Even though each of my memoirs stands alone in and of itself, still, there are connections as I move from terror in Because I Remember Terror, Father, I Remember You...to edgy danger in Love Sick: One Woman's Journey through Sexual Addiction...to a deepening search for identity (both ironic and spiritual) in The Pat Boone Fan Club: My Life as a White Anglo-Saxon Jew. Now, in my fourth memoir, How to Survive Death and Other Inconveniences, I explore the ultimate unknown--even as the book is also an exploration on how to survive life!
On this path from book to book, there is also a movement from darkness to light to intense questioning -- and from danger to humor – or, at least, in The Pat Boone Fan Club and How to Survive Death and Other Inconveniences, black humor! As these narratives flow one into the other, my life clarifies. I emerge from the journey more whole, more "me," more aware, and less conflicted.

With Fearless Confessions: A Writer's Guide to Memoir, I share my experiences learning how to write, with the hope it'll help and encourage you to tell your story, too. Now, with Acetylene Torch Songs: Writing True Stories to Ignite the Soul (January, 2024), I go deeper into the creative process by examining voice, rhythm, masks, "hauntings," and more.

In my two poetry collections, Hieroglyphics in Neon and, my newest, If the Girl Never Learns, I'm able to explore life, metaphoric life, using different images from my prose.

For more information about my books, please click on "Sue's Books."